Social Security Disability Resource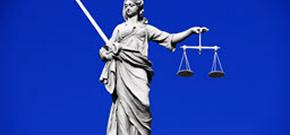 ---
Information on SSDI and SSI Benefits. Call 1-877-527-5529.
---
About Us
The Social Security administration has two programs for the disabled. The first program commonly called Social Security disability insurance is also referred to as title II benefits which refers to the section of the Social Security act where it is located. The second program for the disabled is supplemental security income also known as SSI or title XVI benefits. I will discuss these two programs in more detail in the appropriate sections of the navigation bar. The definition of disability for adults is the same in both of these programs.

The definition of disability according to Social Security law is "the inability to engage in any substantial gainful activity by reason of any medically determinable physical or mental impairment(s) which can be expected to result in death or which has lasted or can be expected to last for a continuous period of not less than 12 months."
So your next question may be what is a medically determinable impairment? A medically determinable physical or mental impairment is an impairment that results from anatomical, physiological, or psychological abnormalities which can be shown by medically accepted clinical and laboratory diagnostic techniques. A physical or mental impairment must be established by medical evidence consisting of signs, symptoms, and laboratory findings.
In this website, I will explain what happens to your claim for Social Security disability and/or SSI benefits from the moment you apply for SSD and throughout the entire process. I will explain the complicated way your file is handled and how it is transferred from one office to another during the decision-making process. I will also explain how Social Security determines if you are disabled using a five step disability test. When you file a claim for Social Security disability benefits your case will go through a long bureaucratic process where different agencies both federal and state and different adjudicators will review your claim at different stages. This will all be explained in this website and will hopefully give you an understanding of not only how your SSDI or SSI case is handled but also how they decide whether or not you are disabled. You also learn about medical evidence and what is needed to win your disability claim.
Understanding the path your disability claim follows through the process, the medical evidence SSA needs to make a decision on your case, and what the law is that guides the decision makers in their evaluation of your case will help you give yourself the best chance to win your SSDI or SSI claim.
---