Social Security Disability Resource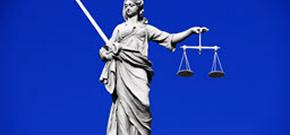 How Long Does it Take to Get a Social Security Disability Hearing?
Why Do SSDI and SSI Hearing Wait Times Change?
In the letter you get after you request a hearing it will normally tell you that you should be scheduled for a hearing somewhere between 12 and 18 months. The truth of the matter is, is that how long it takes depends on the number of cases at the hearing office handling your case and the quality and quantity of employees and ALJ's at that particular office. According to the national ranking report dated May 5, 2010 released by Social Security, it can take anywhere from 256 days to 634 days of processing time. The 256 day average is for the highest ranked hearing office and the 634 day average is for the lowest-ranked hearing office. So what do I mean by processing time. This is the amount of days it takes from the time you request your hearing until you get a decision from the Administrative Law Judge (ALJ). At the bottom of this page, I will list each hearing office and their processing time as of May 5, 2010. I should tell you that you cannot rely on these numbers other than to get a general idea of how backed up your particular ODAR hearing office is. These numbers fluctuate quite a bit for several reasons. One reason, is that Social Security has recently opened several national hearing centers to cut down the processing time of the worst-ranked hearing offices in the country. To give you an example, the first national hearing center was opened to address primarily the Atlanta hearing offices because the wait time at these ODAR's were the worst in the country. In this latest ranking report, I have noticed Atlanta downtown is now ranked 105th and Atlanta North is now ranked 88th. This is out of 144 hearing offices across the country. In the national ranking report of May 5, 2008 these two hearing offices were last and second to last in processing time. I believe the new national hearing center was a big reason for the better rankings of the Atlanta hearing offices. The national hearing centers hold their hearings by video and try to help out the most backlogged ODAR offices, so even if your particular hearing office is ranked very low it can change fairly quickly with the help of one of the national hearing centers. On the other hand, if you see that your particular hearing office is ranked very high the ranking could drop significantly when it is time for your hearing if that office gets a sudden increase in the number request for hearings, or if because of their high ranking some ALJ's are taken and put in another hearing office that is ranking badly. The goal of the Office of Disability Adjudication and Review (ODAR) is to try not only to decrease the overall processing time of cases at hearing, but also to attempts not to have a huge disparity in how long you have to wait for hearing based on where you live.
How to Decrease the Time it Takes to Get a Decision at the SSDI Hearing.
There is not much you can do to get your hearing office to get you a quicker hearing and decision, but there are things you can do on your end that can potentially speed up your wait time for social security disability hearing and decision. You should make sure to respond to all letters and requests from Social Security as quickly as possible. If you are scheduled for a doctor's exam or two make sure to respond that you will be there and make your appointments on time. You should do your best to make arrangements to be there at the scheduled time and place, however, if for some reason it is impossible for you to be at the time and location they choose, you should make sure to let them know immediately so your appointment can be rescheduled without much delay. Another thing you can do to try and reduce the wait time at hearing is to request your file. The hearing office is supposed to send you a copy of your file, but this is frequently done shortly before your hearing is scheduled. If you request your file you can usually get your file much sooner which allows you to review what is in your file and see what medical evidence they have and what you still need to get to give yourself the best chance to win. In some cases, you may be able to get a copy of your file shortly after you request a hearing. In most cases, the hearing office will need some time to put your file together in an organized fashion. If you have a lawyer they will know when it is best to request your file, and in the near future your lawyer will have access to file through the Internet shortly after you request a hearing. I am one of the lawyers in the pilot program to test and use this new system, and I can tell you it works very well and as I said earlier will soon be available to all representatives. If you are handling the case on your own you may want to wait about five or six months before requesting your file. I say this because at that point you probably have had any exams ordered by your hearing office, the ODAR has had time to organize the file, and time to get any additional medical evidence you told them about. When you get the file, you'll want to look at what the Social Security doctors have said about your conditions and your limitations from them and you can also see how up-to-date your medical records are which should include opinion evidence from your doctors. This is your chance to go out and get missing medical information that is important to your case, including opinion evidence from your doctors about what your limitations are from your medical conditions. Another thing you can do, if you have a particularly strong claim, to speed up a decision at the hearing stage is to request an on the record fully favorable decision. I will explain this below.
On The Record (OTR) Fully Favorable Decision Before Hearing.
Sometimes, Social Security will have lawyers that review cases to determine if a hearing is necessary to grant a fully favorable decision. Requesting an on the record fully favorable decision can be difficult if you are not represented and do not know how to write a short brief detailing why you should be granted an OTR. If you have a lawyer, you can ask your lawyer if they will do a brief requesting a fully favorable on the record decision. However, it is not always appropriate to make this request and should be reserved for cases that are very strong even without testimony from the claimant. If a lawyer did this for every case the hearing office would be less likely to read the brief and grant an OTR. If a lawyer has a reputation for only doing OTR's when appropriate they will have a much better success rate when they do them. There are other reasons a lawyer or representative may choose not to do an OTR brief as well. In some cases, the file may not have all the evidence needed and further development is necessary. Also, sometimes a claimants testimony is imperative to a particular case. One good thing about OTR requests is that even if they are not granted you will still have an opportunity to prove your case at the hearing. If your lawyer does not feel an OTR is appropriate, do not take it to mean that your lawyer does not think you have a good case, since the granting of a fully favorable decision based on an OTR brief is fairly rare and the decision on whether or not to request one should ultimately be left up to your attorney.
How Long it Takes to Get a Hearing Decision in each ODAR
Below is the national ranking report by average processing time as of May 5, 2010. To see rankings of previous years you can visit my other website page on how long it takes to get hearing.
1. Middlesboro 256 days
2. San Juan 268 days
3. Kingsport 276 days
4. Huntington 283 days
5. Brooklyn 295 days
6. Fort Worth 300 days
7. Dover 307 days
8. Harrisburg 312 days
9. Dallas North 313 days
10. Elkins Park 314 days
11. New Orleans 318 days
12. San Antonio 324 days
13. Ponce 334 days
14. Portland ME 340 days
15. Spokane 341 days
16. Dallas downtown 343 days
17. Shreveport 343 days
18. Alexandria 348 days
19. Richmond 348 days
20. Charlottesville 350 days
21. Philadelphia East 351 days
22. Norfolk 353 days
23. Philadelphia 353 days
24. Houston Bissonnet 355 days
25. Oklahoma City 356 days
26. Hartford 358 days
27. Jericho 360 days
28. Fort Smith 363 days
29. Seven fields 364 days
30. San Jose 369 days
31. Charleston three are 71 days
32. Greenville 373 days
33. Los Angeles downtown 373 days
34. Houston downtown 375 days
35. Salt Lake City 375 days
36. Evansville 376 days
37. Mayaguez 380 days
38. Metairie 382 days
39. Honolulu 385 days
40. Boston 390 days
41. Springfield MA 392 days
42. San Rafael 396 days
43. Savannah 396 days
44. Morgantown 397 days
45. Creve Coeur 398 days
46. Stockton 399 days
47. San Francisco 400 days
48. San Francisco 400 days
49. Charlotte 401 days
50. Tulsa 402 days
51. Sacramento 407 days
52. San Bernardino 408 days
53. Hattiesburg 409 days
54. McAlister 409 days
55. Little Rock 411 days
56. West Des Moines 411 days
57. Wilkes-Barre 411 days
58. Santa Barbara 413 days
59. Fort Lauderdale 414 days
60. Rochester 414 days
61. Queens 415 days
62. Manchester 416 days
63. Billings 417 days
64. Albany 418 days
65. Macon 419 days
66. Las Vegas 420 days
67. Orange 422 days
68. White Plains 425 days
69. New Haven 426 days
70. Providence 429 days
71. Evanston 431 days
72. Chattanooga 432 days
73. Paducah 432 days
74. Tucson 433 days
75. Baltimore 434 days
76. Wichita 438 days
77. Fargo 439 days
78. Knoxville 440 days
79. Lexington 441 days
80. Eugene 446 days
81. Seattle 446 days
82. Raleigh 448 days
83. Downey 449 days
84. New York 450 days
85. Jackson 453 days
86. Los Angeles West 453 days
87. Albuquerque 455 days
88. Atlanta North 458 days
89. Mobile 460 days
90. St. Louis 463 days
91. Colorado Springs 466 days
92. Orlando 467 days
93. Greensboro 469 days
94. Roanoke 469 days
95. Pasadena 472 days
96. Tupelo 476 days
97. Jacksonville 481 days
98. Oak Brook 481 days
99. Flint 482 days
100. Florence 482 days
101. Nashville 482 days
102. Phoenix 482 days
103. Tampa 482 days
104. San Diego 484 days
105. Atlanta downtown 490 days
106. Orland Park 490 days
107. Pittsburgh 490 days
108. Newark 491 days
109. Oakland 492 days
110. Washington 494 days
111. Denver 496 days
112. Johnstown 505 days
113. Fresno 511 days
114. Voorhees 512 days
115. Portland OR 515 days
116. Memphis 516 days
117. Louisville 518 days
118. Montgomery 520 days
119. Columbia 523 days
120. Cincinnati 524 days
121. Birmingham 525 days
122. Syracuse 526 days
123. Milwaukee 528 days
124. Peoria 531 days
125. Chicago 533 days
126. Miami 533 days
127. Springfield MO 533 days
128. Grand Rapids 544 days
129. Omaha 546 days
130. Ft. Wayne 549 days
131. Cleveland 550 days
132. Indianapolis 551 days
133. Kansas City 551 days
134. Bronx 554 days
135. Minneapolis 556 days
136. Charleston 558 days
137. Buffalo 574 days
138. Oak Park 577 days
139. Detroit 580 days
140. Lansing 588 days
141. Madison 606 days
142. Dayton 618 days
143. Anchorage AK 626 days
144. Columbus 634 days
If you are waiting for a hearing and want help call me at 1-877-527-5529. I am a Social Secuirty Disability lawyer that can help.