Social Security Disability Resource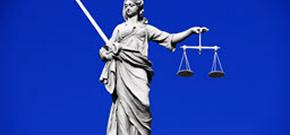 Residual Functional Capacity or RFC
How Social Security Determines Your RFC
An understanding of your Residual Functional Capacity finding and how SSA determines your RFC is extremely important in helping you understand steps 4 and 5 of the Social Security Disability test. The RFC is also frequently called your ability to do work related activities. SSR 83-10 defines Residual Functional Capacity as: "A medical assessment of what an individual can do in a work setting in spite of the functional limitations and environmental restrictions imposed by all of his or her medically determinable impairment(s). RFC is the maximum degree to which the individual retains the capacity for sustained performance of the physical-mental requirements of jobs." The ALJ or decision-maker at SSA will make the ultimate decision on what your limitations are from your medical conditions. They do this by looking at the entire file which includes all the medical evidence and any opinions on your residual functional capacity made by doctors from any Social Security examining doctors, Social Security reviewing doctors and your own treating doctors. SSR 96-8p states the "RFC assessment is a function-by-function assessment based upon all of the relevant evidence of an individual's ability to do work-related activities." SSR 96-8p also explains what is relevant and what this RFC finding should be based on and list the following: medical history, medical signs and laboratory findings, the effects of treatment, reports of daily activities, lay evidence, recorded observations, effects of symptoms, evidence from attempts to work, need for structured living arrangement, work evaluations, and medical source statements. This is why it is extremely important for you to get opinion evidence from your treating doctor about your limitations from your medical conditions. This can come in the form of a report which explains your medical condition and the limitations it imposes on you or/and from your treating doctors filling out RFC forms. An RFC form is a questionnaire that the doctor fills out which gives his opinion of your limitations that are on this form which are relevant to your ability to work. In other words, an RFC makes it quite a bit easier for the doctor to know what limitations are important and is in a format that is both easy to understand and fill out. If you do not have your treating doctor's opinion of your limitations then you run the risk of the decision-maker at Social Security simply using the RFCs provided by Social Security doctors. Most times, the Social Security doctors RFC's are significantly less helpful to your claim then your treating doctors. The good news is that Social Security is supposed to give more weight to your treating doctor's opinion than they do to Social Security doctor's opinions of your limitations. To be entitled to this extra weight your treating doctor's opinion must still be supported by medically acceptable clinical and diagnostic techniques and not inconsistent with the rest of the medical evidence in the file. SSR 96-8p provides that the "RFC assessment must always consider and address medical source opinions," and if the ALJ decides on an RFC that is different from a medical source then the ALJ "must explain why the opinion was not adopted."
I should also mention that even your impairments that were found to be non-severe at step 2 can be important in determination of your RFC. SSR 96-8p states "In assessing RFC, the adjudicator must consider limitations and restrictions imposed by all of an individual's impairments, even those that are not 'severe.' While a 'not severe' impairment(s) standing alone may not significantly limit an individual's ability to do basic work activities, it may--when considered with limitations or restrictions due to other impairments--be critical to the outcome of a claim. For example, in combination with limitations imposed by an individual's other impairments, the limitations due to such a "not severe" impairment may prevent an individual from performing past relevant work or may narrow the range of other work that the individual may still be able to do." This is why you should include all your medical conditions when you apply for Social Security Disability or SSI benefits. Another thing you should know about your Residual Functional Capacity finding is that it must consider your ability to do activities in a normal work envirement. SSR 96-8p explains "In assessing RFC, the adjudicator must discuss the individual's ability to perform sustained work activities in an ordinary work setting on a regular and continuing basis (i.e., 8 hours a day, for 5 days a week, or an equivalent work schedule), and describe the maximum amount of each work-related activity the individual can perform based on the evidence available in the case record. The adjudicator must also explain how any material inconsistencies or ambiguities in the evidence in the case record were considered and resolved." There are two basic types of residual functional capacity which will be explained below.
RFC for Mental Conditions
A mental RFC shows your limitations from any mental diagnosis or other factors that limit you in the mental or cognitive demands of work. This includes your ability to understand and follow directions, handle supervision, work with others, work with the public, focus on tasks, and many other areas such as these. SSR 96-8p states "work-related mental activities generally required by competitive, remunerative work include the abilities to: understand, carry out, and remember instructions; use judgment in making work-related decisions; respond appropriately to supervision, co-workers and work situations; and deal with changes in a routine work setting." A good mental RFC will cover the areas that are most important in determining your mental ability to do work related functioning. If you suffer from a psychiatric illness it is best to get a mental RFC from your treating psychiatrist. Many times these forms are filled out by therapists or psychologists and in this situation it is a good idea to have them get the overseeing psychiatrist to sign the form as well to give it the most weight possible.
Some mental limitations if found in your RFC can be extremely helpful in winning your Social Security Disability claim. Below are some Social Security Rulings which illustrate this.
SSR 85-15 states "the abilities (on a sustained basis) to understand, carry out, and remember simple instructions; to respond appropriately to supervision, coworkers, and usual work situations; and to deal with changes in a routine work setting. A substantial loss of ability to meet any of these basic work-related activities would severely limit the potential occupational base. This, in turn, would justify a finding of disability because even favorable age, education, or work experience will not offset such a severely limited occupational base."
Difficulty in dealing with and interacting with the public is another mental limitation if found in your RFC to be significant can greatly reduce the number of jobs potentially available. As explained in SSR 83-14 " Jobs at various levels of complexity require mental functions such as intellectual competence and ability to function in terms of behavior, affect, thought, memory, orientation and contact with reality. Exposure to particular work stresses may not be medically sustainable for some persons with mental impairments, as would be the case with some persons who have physical impairments (e.g., certain cardiovascular or gastrointestinal disorders). Depending on the nature and extent of a person's mental impairment which does not meet or equal the criteria in the Listing of Impairments, relatively broad or narrow types of work may be precluded (e.g., dealing with a variety of abstract and concrete variables with nonverbal symbolism--a highly skilled level of work--or dealing frequently with members of the public--a particular type of work at any level of complexity).
RFC for Physical Conditions
A physical RFC will show your limitations from your physical medical impairments. A Physical RFC generally deals with your exertional limitations. This includes how much weight you can lift, how long you can stand, how long you can walk, how long you can sit, how well you can use your hands, whether you can reach, and many other areas such as these. A RFC finding that covers only exertional limitations will state you are limited to sedentary, light, medium, heavy or very heavy. How you fit into one of these categories and how your prior work or other work is put into these categories is by evaluating the individual physical limitations (lifting, standing, etc.) and comparing them to which definition(sedentary, light, etc.) they fit into best. To do this you must know the definitions Social Security uses for Sedentary, Light, etc. At the bottom of this page is the definitions of the most relevant levels of work in a SSDI or SSI claim. Once again, if you have a good physical RFC it should cover the limitations that are most important in a Social Security disability claim. The best doctor to fill out a physical RFC is the doctor treating you for your physical medical conditions. If the doctor is a specialist in the field of your medical condition is even better.
Some claims for Social Security disability will have only physical limitations, some will have only mental limitations, and others will have a combination of both physical and mental limitations. The types of medical conditions you have and limitations they impose will directly affect how your case is handled at steps four and five of the process. The residual functional capacity that the decision-maker at Social Security finds will be used to determine first if you can do any of your past relevant work. If they find that your limitations do not prevent your past relevant work you will be found not disabled at step four. If however, they find your limitations do prevent you from performing any of your past relevant work you will then move to step five of the process. At step five Social Security will use the same residual functional capacity finding to determine if there is any other work in significant numbers that you could perform. I will go into more detail about steps four and five on my pages that address these steps.
Definitions of Sedentary, Light and Medium Work
SSR 96-9p defines Sedentary work as "the ability to lift no more than 10 pounds at a time and occasionally to lift or carry articles like docket files, ledgers, and small tools. Although a sedentary job is defined as one that involves sitting, a certain amount of walking and standing is often necessary in carrying out job duties. Jobs are sedentary if walking and standing are required occasionally and other sedentary criteria are met. "Occasionally" means occurring from very little up to one-third of the time, and would generally total no more than about 2 hours of an 8-hour workday. Sitting would generally total about 6 hours of an 8-hour workday. Unskilled sedentary work also involves other activities, classified as "nonexertional," such as capacities for seeing, manipulation, and understanding, remembering, and carrying out simple instructions."

SSR 83-10 defines light work as "lifting no more than 20 pounds at a time with frequent lifting or carrying of objects weighing up to 10 pounds. Even though the weight lifted in a particular light job may be very little, a job is in this category when it requires a good deal of walking or standing – the primary difference between sedentary and most light jobs. "Frequent" means occurring from one-third to two-thirds of the time. Since frequent lifting or carrying requires being on one's feet up to two-thirds of a workday, the full range of light work requires standing or walking, off and on, for a total of approximately 6 hours of an 8-hour workday. Sitting may occur intermittently during the remaining time. The lifting requirement for the majority of light jobs can be accomplished with occasional, rather than frequent, stooping. Many unskilled light jobs are performed primarily in one location, with the ability to stand being more critical than the ability to walk. They require use of arms and hands to grasp and to hold and turn objects, and they generally do not require use of the fingers for fine activities to the extent required in much sedentary work."

SSR 83-10 explains a key difference between jobs that are sedentary and jobs that are light. The ability to stand and walk can be crucial in determining whether a job or RFC finding of an individual is sedentary or light. "Since frequent lifting or carrying requires being on one's feet up to two-thirds of a workday, the full range of light work requires standing or walking, off and on, for a total of approximately 6 hours of an 8-hour workday. Sitting may occur intermittently during the remaining time. The lifting requirement for the majority of light jobs can be accomplished with occasional, rather than frequent, stooping. Many unskilled light jobs are performed primarily in one location, with the ability to stand being more critical than the ability to walk. They require use of arms and hands to grasp and to hold and turn objects, and they generally do not require use of the fingers for fine activities to the extent required in much sedentary work." This rule continues with some other differences between sedentary and light such as in light jobs "use of arms and hands to grasp and to hold and turn objects" is important and in sedentary jobs "[m]ost unskilled sedentary jobs require good use of the hands and fingers for repetitive hand-finger actions."

SSR 83-10 defines medium work as "lifting no more than 50 pounds at a time with frequent lifting or carrying of objects weighing up to 25 pounds. A full range of medium work requires standing or walking, off and on, for a total of approximately 6 hours in an 8-hour workday in order to meet the requirements of frequent lifting or carrying objects weighing up to 25 pounds. As in light work, sitting may occur intermittently during the remaining time. Use of the arms and hands is necessary to grasp, hold, and turn objects, as opposed to the finer activities in much sedentary work, which require precision use of the fingers as well as use of the hands and arms. The considerable lifting required for the full range of medium work usually requires frequent bending-stooping (Stooping is a type of bending in which a person bends his or her body downward and forward by bending the spine at the waist.) Flexibility of the knees as well as the torso is important for this activity. (Crouching is bending both the legs and spine in order to bend the body downward and forward.) However, there are a relatively few occupations in the national economy which require exertion in terms of weights that must be lifted at times (or involve equivalent exertion in pushing or pulling), but are performed primarily in a sitting position, e.g., taxi driver, bus driver, and tank-truck driver (semiskilled jobs). In most medium jobs, being on one's feet for most of the workday is critical. Being able to do frequent lifting or carrying of objects weighing up to 25 pounds is often more critical than being able to lift up to 50 pounds at a time."