Social Security Disability Resource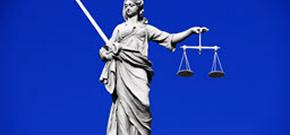 Applying for Social Security Disability with an SSD lawyer
Below you will find a cartoon depiction of what your experience may be like if you were to apply with a Social Security disability lawyer. The below cartoon is meant to put a little humor on a serious subject. Not every case needs a lawyer to win an SSD or SSI application. The below represents someone who has hired an attorney and won their social security disability benefits at the application stage. You may have trouble finding a lawyer to help you at this stage since some attorneys only take cases that have been denied. My personal belief is if I can represent somebody from the start of their claim then I know it is being handled correctly from the beginning. I believe this should give the claimant the best opportunity to win at application or at a later stage if necessary. Feel free to call me at 1-877-527-5529.
Above you will see the disabled individual before applying for benefits decides to call a lawyer. After a free consultation, the claimant decides to hire the lawyer. Even if you hire a lawyer you will still have paperwork to fill out, but you will have a lawyer to review the documents.
The attorney will then review your paperwork and determine what evidence is needed to win your particular claim. The lawyer will then attempt to get all the evidence needed for a favorable decision at application. In the above cartoon, the claimant wins his disability claim and receives his benefits. In the last picture you will see the lawyer with his fee for helping the claimant win the claim. The lawyer gets paid 25% of past due benefits not to exceed $6000. So the lawyer gets the lesser of these two amounts.