Social Security Disability Resource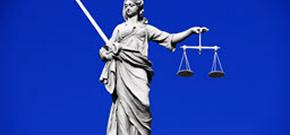 Step 4: Can You Perform Past Relevent Work
How Social Security Determines If You Can Do Past Work
Step four asked the question whether or not you can perform any of your past relevant work. If it is decided by Social Security that you can perform any of your past relevant work you will be found not disabled at this step in the Social Security disability test of your SSD or SSI claim. If you are found not to be able to perform any of your past relevant work then you move to step five of the disability test. To determine this, the Social Security Administration will compare the exertional and nonexertional requirements of your past relevant work to your residual functional capacity finding. CFR Section 404.1560 "Past relevant work. We will first compare our assessment of your residual functional capacity with the physical and mental demands of your past relevant work." Sections 404.1520(e) and 416.920(e) explains "Your impairment must prevent you from doing past relevant work. If we cannot make a decision based on your current work activity or on medical facts alone, and you have a severe impairment, we then review your residual functional capacity and the physical and mental demands of the work you have done in the past. If you can still do this kind of work, we will find that you are not disabled." For example, if the decision-maker at Social Security determines you have a residual functional capacity for light work and one of your past relevant jobs is classified as sedentary work then Social Security will find you not disabled. If the decision-maker at Social Security disability find you limited to sedentary work based on your residual functional capacity finding and all of your prior work was light or heavier then you'll be found not to be able to perform any of your past relevant work and will move to step five of the process. Determining whether or not you can perform your past relevant work can become trickier when you have a combination of exertional and nonexertional limitations. One example of this would be a situation in which you have exertional limitations from a back injury and nonexertional limitations from depression. In this situation, SSA will look at the nonexertional and exertional requirements of your past work and make a decision as to whether the limitations found in your residual functional capacity finding would prevent your past work. SSR 82-62 states "for a claim involving a mental/emotional impairment, care must be taken to obtain a precise description of the particular job duties which are likely to produce tension and anxiety, e.g., speed, precision, complexity of tasks, independent judgments, working with other people, etc., in order to determine if the claimant's mental impairment is compatible with the performance of such work." For example, if you are found to be able to perform sedentary work but you have additional nonexertional limitations which includes an inability to deal with the public, coworkers, supervisors and have significant difficulty with memory and concentration then even if you performed sedentary work in the past Social Security may find that you can still not do your past relevant work because of these additional nonexertional impairments that would preclude the work you used to do. SSR 82-62 states "careful consideration of the interaction of the limiting effects of the person's impairment(s) and the physical and mental demands of his or her PRW" is required when determining if a claimant can perform past relevant work. When SSA makes a decision on whether you can perform your past relevant work they must according to SSR 82-62 make certain specific findings of fact. These include a claimants RFC finding, a finding on the physical and mental demands of past work, and lastly, a finding on whether or not the claimants RFC would permit the claimant to be able to perform their past work. A vocational expert is frequently needed to evaluate the exertional and nonexertional requirements of your past work both as you performed it and as it is generally performed in the national and local economy. As explained in CFR Section 404.1560 "Determining whether you can do your past relevant work. We will ask you for information about work you have done in the past. We may also ask other people who know about your work. We may use the services of vocational experts or vocational specialists, or other resources, such as the "Dictionary of Occupational Titles" and its companion volumes and supplements, published by the Department of Labor, to obtain evidence we need to help us determine whether you can do your past relevant work, given your residual functional capacity. A vocational expert or specialist may offer relevant evidence within his or her expertise or knowledge concerning the physical and mental demands of a claimant's past relevant work, either as the claimant actually performed it or as generally performed in the national economy. Such evidence may be helpful in supplementing or evaluating the accuracy of the claimant's description of his past work. In addition, a vocational expert or specialist may offer expert opinion testimony in response to a hypothetical question about whether a person with the physical and mental limitations imposed by the claimant's medical impairment(s) can meet the demands of the claimant's previous work, either as the claimant actually performed it or as generally performed in the national economy."
Social Security Definition of Past Relevent Work
So what is past relevant work in an SSDI claim? According to SSR 82-62 past relevant work is work which "was done within the last 15 years." 20 C.F.R. §§ 404.1565, 416.965 states "a gradual change occurs in most jobs so that after 15 years it is no longer realistic to expect that skills and abilities acquired in a job done then continue to apply." CFR Section 404.1560 defines past relevant work as "past relevant work is work that you have done within the past 15 years, that was substantial gainful activity, and that lasted long enough for you to learn to do it."
So when does the 15 year clock start? SSR 82-62 gives an explanation:
1. When deciding whether a claimant is disabled under title II [Social Security Disability Claims] or title XVI [Supplemental Security Income claims], the 15-year period is generally the 15 years prior to the time of adjudication at the initial, reconsideration or higher appellate level.
2. In those title II cases in which the claimant's disability insured status was last met prior to adjudication, the work performed for the 15-year period preceding the date the title II disability insured status requirement was last met would generally be considered relevant, since the claimant's capacity for SGA as of that date represents a critical disability issue.
3. When deciding whether a title II or a title XVI beneficiary continues to be disabled, relevant past work is work he or she performed in the 15-year period prior to adjudication of the issue of continuing disability.